Residential Weed Control in the Phoenix AreaKeep Your Yard Free of Unwanted Weeds
Weeds are an eyesore that don't belong in your yard! Choose the year-round protection from Invader Pest Management so your yard is always looking its best! With our proven weed control methods, we can stop the weeds in their tracks before they even start or kill any existing weeds you may have.
Invader Pest Management is a family-owned, locally operated company that's been in business for over 25 years. In that time, we've helped create and maintain beautiful yards with our reliable and effective weed control services in Arizona. Our weed control technicians enjoy building lasting relationships with clients, and we will care for your yard as if it was our own.
Turf CARE Weed FREE Lawn
Your lawn may look green, but is it grass or is it weed? With our Turf Care program (a post emergent selective herbicide program), we can reduce the active broad-leaf weeds in your lawn with a selective herbicide to kill the weed and not the grass. There is nothing worse than walking barefoot through your grass and getting stuck with sharp stickers from many of the thorny weeds that tend to grow in Arizona Lawns or having the weed patches in your lawn be taller than the grass within days of mowing!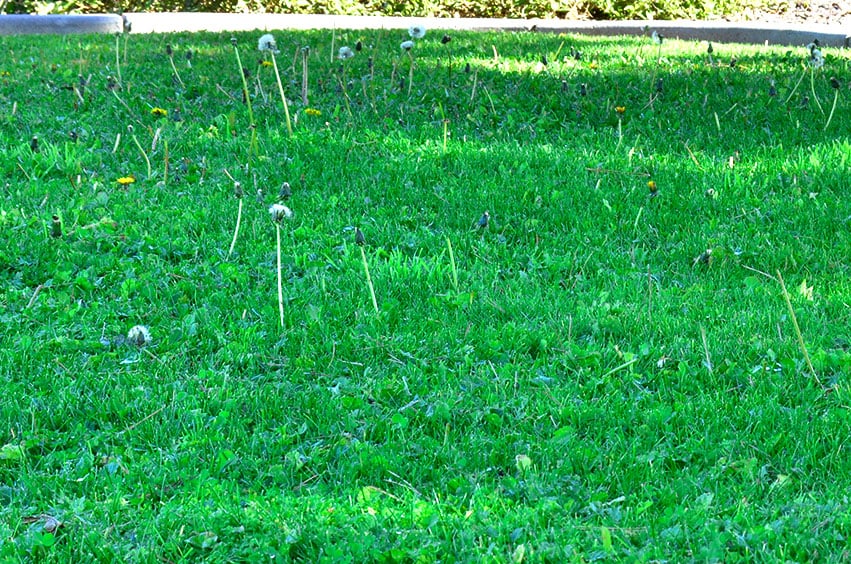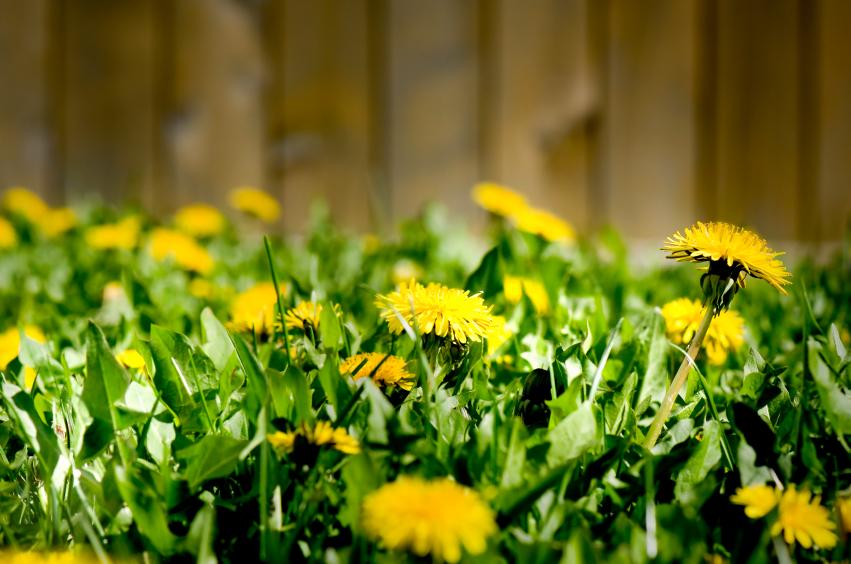 Protection From Weeds All Year Long
It's a common misconception that since the greater Phoenix area is a desert region, weed control isn't an issue. In fact, there are two primary growing seasons for weeds – fall and spring. Winter annuals grow from late fall into winter, and summer annuals grow from spring into summer. This means that weeds are constantly on the attack, and the best course of action is to kill off the weeds you already have, while also stopping new weeds from taking root. When you partner with us for weed control in Arizona, we will:
Perform a thorough inspection
Write out a proposal on how we'll eradicate your weed problem
Apply pre-emergent herbicides
Apply post-emergent herbicides
Guarantee our services!
We'll Stop Weeds Before They Start
The best way to stop weeds from taking over your landscape is to stop them from growing and germinating. Pre-emergent herbicides make weed seeds already in your soil sterile and prevent weeds that are already growing from germinating. Thorough weed control in Arizona means not letting seeds take root in the first place – this way you don't have to break your back pulling out these nasty plants. We can take care of yards in all shapes and sizes – from decorative desert landscapes to lush, green yards. We'll make sure your yard stays weed-free all year long!
Weeds Already A Problem?
Sometimes prevention isn't possible because the weeds have already taken root. Our post-emergent herbicides will kill your existing weeds, allowing your yard to thrive and your landscape to be pristine. We'll give you the yard that you've always been hoping for, without having to worry about weeds. The best part is, our weed control in Arizona comes with a satisfaction guarantee. If the weeds come back, so will we – for free!
Choose the Weed Control Company You Trust
Designing your own unique landscape is one of the best parts of being a homeowner. But it certainly takes a lot of time and energy, and if you're not proactive about caring for weeds, the Homeowner's Association might boldly step in. If your yard is looking a little too tall, or weeds a little too wide-spread, the HOA could request immediate action. Or even worse, they might choose their own weed control company for you, charging you excessive amounts from a company you don't know or trust. Don't let your HOA tell you when and how to care for your yard.
Weed Control in Phoenix & Nearby Communities
Be in control of your landscape on your agenda! Don't wait any longer – turn to the trusted weed control experts at Invader Pest.
Apache Junction
Avondale
Buckeye
Carefree
Cave Creek
Chandler
El Mirage
Gilbert
Glendale
Goodyear
Guadalupe
Litchfield Park
Mesa
Paradise Valley
Peoria
Phoenix
Queen Creek
Santan
Santan Valley
Scottsdale
Sun City
Sun City West
Surprise
Tempe
Tolleson
Youngtown
Unbeatable Service Reputation