Residential Flea & Tick Control in The Phoenix-AreaProtect Your Family & Pets
Summer brings with it months of warm weather, sunshine, and backyard fun with your family and pets. Unfortunately, it also means disease-carrying and irritating pests like ticks and fleas run rampant. At Invader Pest Management, we help homeowners in Arizona gain peace of mind by creating a protective barrier on their property that keeps fleas and ticks away. With our flea and tick control services, we can significantly reduce the population of these pests in your yard, allowing you, your family, and your pets to relax and enjoy your time outdoors—without the threat of bites and illness!
For over 29 years, Invader Pest Management has been protecting our neighbors in the Phoenix-Area from the threat of fleas and ticks. Our treatments work to get rid of existing fleas and ticks and create a preventative barrier around your property, so you can stay flea and tick-free all summer long. When you call us for flea and tick control in Arizona, you'll get:
Superb customer service from the time you call our office until we visit and treat your home
Our satisfaction guarantee—meaning if you're not completely happy with our treatments, we'll come back to inspect your property and re-treat if needed.
The benefit of over 29 years worth of experience in the pest industry.
A friendly, highly-trained member of our team that is fully dedicated to providing you with solutions
High-quality treatments that work to eliminate fleas and ticks and allow you to enjoy your backyard all summer long!
Protect Your Pets From Flea Bites
It's common that fleas attach themselves to cats and dogs, but you don't need to be a pet owner to deal with flea infestations. These pests use any warm-blooded creature as a host, so they may very well hitch a ride on you as well! Fleas may leave their hosts with itchy, swollen bites, allergic reactions, or, in rare cases, even diseases like bubonic plague, murine typhus, and tapeworms. Most likely, the biggest annoyance that a homeowner has to deal with when they have a flea infestation is just how difficult they are to get rid of. With the expert team at Invader Pest Management on your side, we can help you live flea-free with our flea control in Arizona.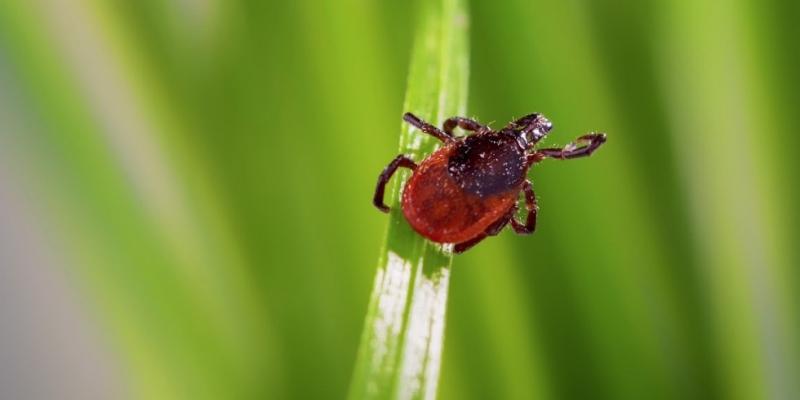 Keep Ticks Away From Your Yard
Ticks are not only a threat to you, but also to your pets. Because they attach firmly to hosts and feed very slowly, ticks are the most efficient carriers of disease, including Lyme disease, Rocky Mountain Spotted Fever, Ehrlichiosis, and more. While these diseases can negatively affect anyone, elderly people, people with weakened immune systems, dogs, horses, and livestock can be especially impacted. While wearing full coverage clothing outdoors can help keep ticks off of you and your family, it's likely not a comfortable option in the heat of summer when tick activity is highest. For simple protection from ticks, give Invader a call. Our tick control treatments create a barrier for your yard, so you can roam freely without worry.
Over 29 Years of Flea & Tick Control In These Phoenix-Area Communities:
Apache Junction
Avondale
Buckeye
Carefree
Cave Creek
Chandler
El Mirage
Gilbert
Glendale
Goodyear
Guadalupe
Litchfield Park
Mesa
Paradise Valley
Peoria
Phoenix
Queen Creek
Santan
Santan Valley
Scottsdale
Sun City
Sun City West
Surprise
Tempe
Tolleson
Youngtown
Unbeatable Service Reputation