Residential Rodent ControlServing Phoenix-Area Communities For Over 29 Years
Rodents will quickly take advantage of any opportunity to nest in your home if you allow them. Mice can fit through a hole the size of a nickel, and they can smell food and water from far away. When they enter a home, they're looking for food and water, and if they find it they'll turn your home into their own. Don't let that happen, partner with Invader today.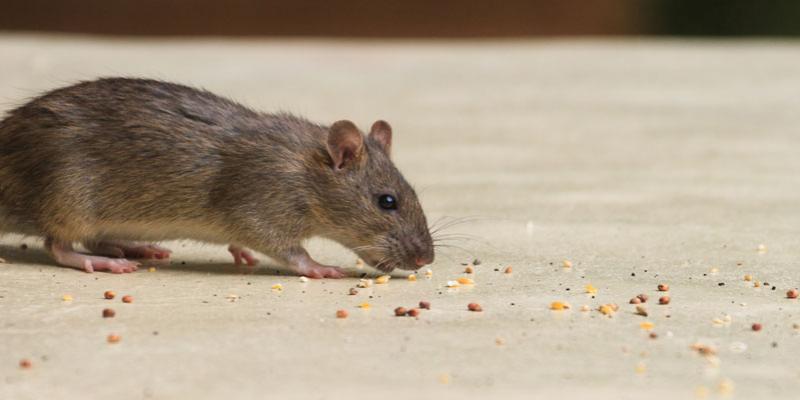 Protect Your Home and Family from Rodents
When rodents invade your home, your family needs instant relief. Reliability is a must when it comes to rodent control in Phoenix, and time is a precious commodity. The longer you try DIY techniques to stop your rodent problems, the longer these pests will have time to multiply. While DIY techniques can sometimes help control a population, rarely will they eliminate an entire rodent infestation in a house.
Protecting your family is your first priority, and here at Invader Pest, it's ours too. Nothing is more important than keeping your family healthy, and with our rodent control services in the greater Phoenix area, you'll be able to do just that. Rodents bring disease, viruses, and allergens into your house, threatening the health of your family. But the damage they cause won't stop there. Rodents will chew on electrical wires, phone lines, internet cords, and will torment your family by scratching your ceilings and walls.
Customized Rodent Treatments Get Rid of Rodents For Good
Our rodent exterminators use 3 different techniques to eliminate rodents from your home for good: baits, traps, and exclusion. By baiting and trapping, we eliminate the existing rodent population around your home. However, to keep rats and mice from returning, you must seal off any points of entry around your home, and that's exactly what we do! A careful inspection of your property will allow us to easily identify and close the entry points.
Roof Rat Removal in Arizona
Roof rats are sneaky rodents and are a major nuisance in the Phoenix area. These furry creatures spend the majority of their lives off the ground, traveling from home to home by power lines, trees, shrubs, and other creative avenues. More active in the winter and early spring, roof rats enter your home as the temperatures drop to find a warm place to sleep. Roof rats are typically black rats but can be other colors. Their large ears and scaly tails that are almost always longer than their bodies are dead giveaways to what they are.
Prompt Roof Rat Treatment and Prevention
This invasive species is not native to Arizona – roof rats were only first discovered in Arizona in 2002. Since then, they've been showing up in communities all over. They only need a hole the size of a quarter to gain entry, but, once in, they can cause a lot of damage. Roof rats can transmit diseases to both people and animals and cause massive amounts of damage by consuming and contaminating food, gnawing on wires and creating a fire hazard, or tearing up insulation materials for their nests.
Our services for roof rat control in Arizona will protect every aspect of your home from rodents and roof rats, including those hard-to-reach places.
Don't Let Pack Rats Endanger Your Family
Another common rodent in Arizona is the packrat, a pest that makes life more dangerous for your family and pets. Packrats build their own nests and can be found in cactuses, under bushes, and even in parked cars. They make their nests out of twigs and cactus joints, and these nests will often attract other predators like scorpions, kissing bugs, ticks, fleas, and mites to your property. When Arizona pack rats live in cars, they destroy wires and pack the compartment full of sticks and other trash – causing expensive repair work.
Exclusion Work
To protect your children and pets from the Arizona pack rat, you should call in the experts at Invader Pest Management. By sealing up any holes around your home, we'll stop the Arizona pack rat from getting to your food and disturbing your family's peace of mind, providing you with an extra barrier of protection. If you find droppings along the outside walls of your house, under your spa or barbecue, then you may already have a pack rat problem.
Frequenty Asked Rodent-Control Questions
Is it a mouse or a rat?
Arizona has an extensive range of wildlife, and especially in the rodent category. Some of our top rodent pests are Arizona's pack rat, field mouse, house mouse, deer mouse, cotton rat, and the roof rat. Depending upon the area you live or work, you could be subject to infestation from any of these common rodents in the area. Unfortunately, there is no ONE control for all these rodents, as they all have different needs for survival. Control is varied as well, some rodents are occasional invaders and prefer outside, in your barbeque or even your car engine, and others will move right in your home or business and cohabitate with you.
Do DIY rodent control methods work?
We understand many people will try the do-it-yourself methods and set traps and or baits, but as professionals, we know there is a bit more to it than that. Sometimes, the homeowners or the past 3 companies trying to solve the problem, can create a troublesome pest that is now trap-shy, won't eat the bait, or avoids traps that didn't work the first time. As one of the best in the business, we can solve the tough rodent issues – like nobody else.
What kind of damage can rodents cause?
All rodents can track germs and diseases throughout your home or business with their urine and droppings that are frequently deposited, which can be harmful to your family and pets. More serious damage is caused by the chewing, rodents must continually chew to keep their teeth from growing too much, and with this behavior they can accidentally chew through electrical wires, causing fires and plumbing causing severe moisture damage and destruction. Our experts always look for signs of rodent damage, just give us a call to schedule an inspection.
I see holes in my oranges, grapefruits, and pomegranates, what could that be?
A tell-tale sign of rodent activity (of the roof rat specifically) is the damage they cause to fruit grown locally. Damage to Citrus fruit is easily recognized as the roof rats literally chews a round hole and eats the fruit out of the middle leaving only the rind.
Why do I have roof rats in my yard?
Roof rats will eat many things but are attracted to the sweet fruits found in many of our home's back yards. Roof rats will eat a variety of local things like nuts, avocados, peaches, apricots, figs, plums and mulberries to name a few easily grown things in yards. Many of our fruits produce a heavy crop, and are not harvested soon enough or at all, leaving a smorgasbord for hungry rodents, birds and other pests to enjoy. We highly recommend harvesting your fruit as soon as it is ripe and make sure to pick up fruit from the ground.
Save Money on Professional Rodent Extermination
The best defense against rodents is to eradicate them from every possible entry point. At Invader Pest, we do just that. Complete rodent control means taking every step necessary. When we protect your house from rodents, we'll use bait stations, traps, and exclusion devices. By using three different techniques to exterminate your rodent infestation, we'll not only get every last rat or mouse, but we'll also stop these rodents from getting inside in the first place. Total exclusion and prevention will mean full protection for your family. Check out our special offers so you can save on rodent control!
Rodent Removal In The Greater Phoenix Area
Partner with us for rodent control in The Greater Phoenix Area and we'll eliminate the infestation before they cause any more damage to your property. With high-quality service that's earned us 5 stars with over 400 reviews, we guarantee you'll be satisfied when you choose Invader!
Apache Junction
Avondale
Buckeye
Carefree
Cave Creek
Chandler
El Mirage
Gilbert
Glendale
Goodyear
Guadalupe
Litchfield Park
Mesa
Paradise Valley
Peoria
Phoenix
Queen Creek
Santan
Santan Valley
Scottsdale
Sun City
Sun City West
Surprise
Tempe
Tolleson
Youngtown
Unbeatable Service Reputation