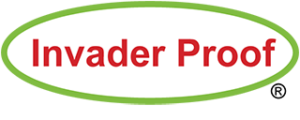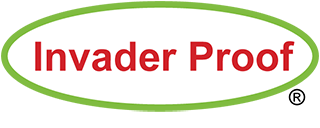 Your InvaderProof Initial Service
Here at Invader Pest Management, we care about our customers and want them to feel comfortable in a pest-free home. That's why we are proud to offer InvaderProof™, an all-inclusive pest control package plan that covers all your basic pest control needs! The best part? This plan is guaranteed – meaning if pests come back, so do we! Read on to find out if our InvaderProof™ plan is right for you!
We will complete the initial setup/installation and/or any special services as indicated to the interior and exterior of the structure as necessary. Including an intensive service designed to control your immediate pest issue and any necessary follow up services.
Install the agreed-upon Prevention system(s) at, or around, the specified areas of the structure or property.
lnvaderProof™- Device Installation™ – Initial Installation of any necessary Devices including Traps or Bait Stations
Inspect the location, document/diagram of all visible conducive conditions and pest activity at time of Initial consultation or Service.
Perform Selected Weed Control Treatment(s) to any existing weeds – make Pre-Emergent Treatment to soil – if proper season to make applicable treatments.*
Protect Your Home With Our Pest Prevention Program
Regular service visits will start beginning the month following the initial service.
Infestations of pests begin outdoors; therefore, outside service is essential and will be performed on a selected schedule to ensure the success of the program.
InvaderProof™ services are offered on Every Other Month schedule with primary treatment scope of each service geared toward a seasonal focus, other treatments may be performed as needed at time of service.
Seasonal focus = Early Summer to fall time is Pest control/prevention-focused, Winter is Termite season & inspection focused and Spring is growing time for Weeds and Pre-emergent focused.
InvaderProof™ – Device Maintenance Service Plan™ is included with RodentProof for the first 4 stations (additional stations more).
Company will perform additional service visits to included areas to control infestations of covered pests* at no additional charge.
INVADER will schedule service for the purpose of inspection and use of the best methods needed for the total elimination & prevention of unwanted pests. A convenient autopay plan ensures no lapse in annual warranties. You may reschedule a skipped or missed service if desired. Otherwise, the annual price remains and all warranties stay in effect. This plan requires 1-year service agreement and card on file
We'll Take Care of 20+ Pests
Included Pests
Crickets
Millipedes
Paper Wasps
American Cockroach
Oriental Cockroach
Sowbugs
Turkistan Cockroach
Carpet beetles
Ants
Mice
Earwigs
Pill Bugs
Centipedes
Spiders
Beetles
Firebrats
Silverfish
Stink Bugs
Mud Daubers
Exterior Scorpions
Box Elder Bugs.
Additional Pests/Service Included
Spider Web removal
Wasp nest removal
Mice trapping (glue board)
Exterior Preventative Scorpion treatment
Initial Premium interior application
Bi-Monthly exterior applications
Enjoy Peace of Mind with our Guaranteed Services
Here at Invader Pest Management, we care about our customers. That's why we are proud to offer a guarantee with our services. If pests return between visits, so do we – FREE OF CHARGE! We care about your peace of mind.