Building & Property Protection Program
Pest Management for Your Facility
Invader Pest Management believes the most responsible and efficient method of pest management is keeping pests out of your facility from the start of service. That is why our integrated pest management programs are based on targeting specific exterior pest risks associated with the time of year. We focus our resources on exact areas of risk, resulting in cost-effective, efficient and environmentally sound pest management.
Mosquito Breeding Management
Mosquito breeding management involves treating all standing bodies of water, as well as pooling water following heavy rainfall, with a larvicide to prevent the emergence of adult mosquitoes. Treatment is effective for all species of mosquitoes including "Culex Pipiens," the carrier of West Nile Virus. This service can be a preventative treatment for areas known to pool water. Adult Mosquito Reduction can also be performed to temporarily reduce the adult population, especially when an event may be scheduled that requires more control.
Bird Management & Exclusion
Effective bird management strategies, even for smaller facilities, are often multifaceted. They must be flexible to accommodate changes in the type of bird(s) and their respective behavior and seasonal differences, and even laws that protect migratory birds and protected species. Sometimes just protecting areas through exclusion processes that keep birds away from certain areas may be the only remediation available. While large flocks of pigeons may roost and loaf on your property or within a certain facility, it may not be feasible to apply large scale exclusion, but the implementation of a birth control program for pigeons might be the best long term answer.
Spiders and Web Management
Spiders can be a scary pest on occasion, however, sometimes the excessive webbing can be a serious blight to a property and cleanup can be an expensive proposition for facility staff. With Spider and Web Management, populations can be controlled and webs can be reduce or totally eliminated.
Occasional Invaders Protection
Occasional Invaders are pests that normally live and breed outside of structures but occasionally come indoors. Generally indoor conditions will not support the long term survival of these pests, however depending upon the sensitivity of the site and the amount of pests, these pests status can range from nuisance pest to pest of concern. The first line of defense for an occasional invader is the management of the exterior environment. Management techniques include the proper use of landscaping materials, moisture management, exclusion, lighting controls and chemical control.
Rodent Control and Exclusion
Rodents such as Rats, Mice, Gophers and occasionally squirrels can cause extensive damage to properties, including damage to walls and insulation, potential fire damage to chewed electrical wiring, and the inevitable risk of diseases spread by rodent droppings and urine. In the business world, building owners and / or property managers can be held legally liable for contamination due to rat and rodent infestations. The principal methods of Rodent management include sanitation, exclusion, trapping and on occasion the use of baits for population reduction.
Termite Management
Termites cause more than 1.5 billion dollars annually in damage every year. That's more than fires, storms, tornadoes, earthquakes, and hurricanes combined! Each termite that you see likely represents dozens that you don't see. When termite damage begins, it can remain undiscovered for years, potentially leading to sagging floors or rafters, loose trim, cracked plaster and more, and in some cases major repairs to the structure may be necessary. When dealing with Termite management, plan on including annual termite inspections, for a professional opinion, and quality termite treatment if termites are found. For a preventative measure, Sentricon Termite Bait Stations deliver control 24/7 365 days per year and kill the entire termite colony.
Bees & Wasps Management
Although beneficial in nature, bees and wasps pose potential problems. These insects may be attracted to structures because of spilled or discarded food. They may build nests on or inside structural elements. Sanitation, exclusion, structural modifications, trapping and nest destruction are typical components of a stinging insect management program.
Weed Management
Weed management and proper selection of landscaping materials around the facility are important elements of pest prevention. Weeds can harbor and provide food for rodents and insects. Certain types of landscaping materials and vegetation are more conducive to pest development than others. Your service specialist can provide recommendations regarding the elimination of landscaping conditions that are conducive to pests.
Unbeatable Service Reputation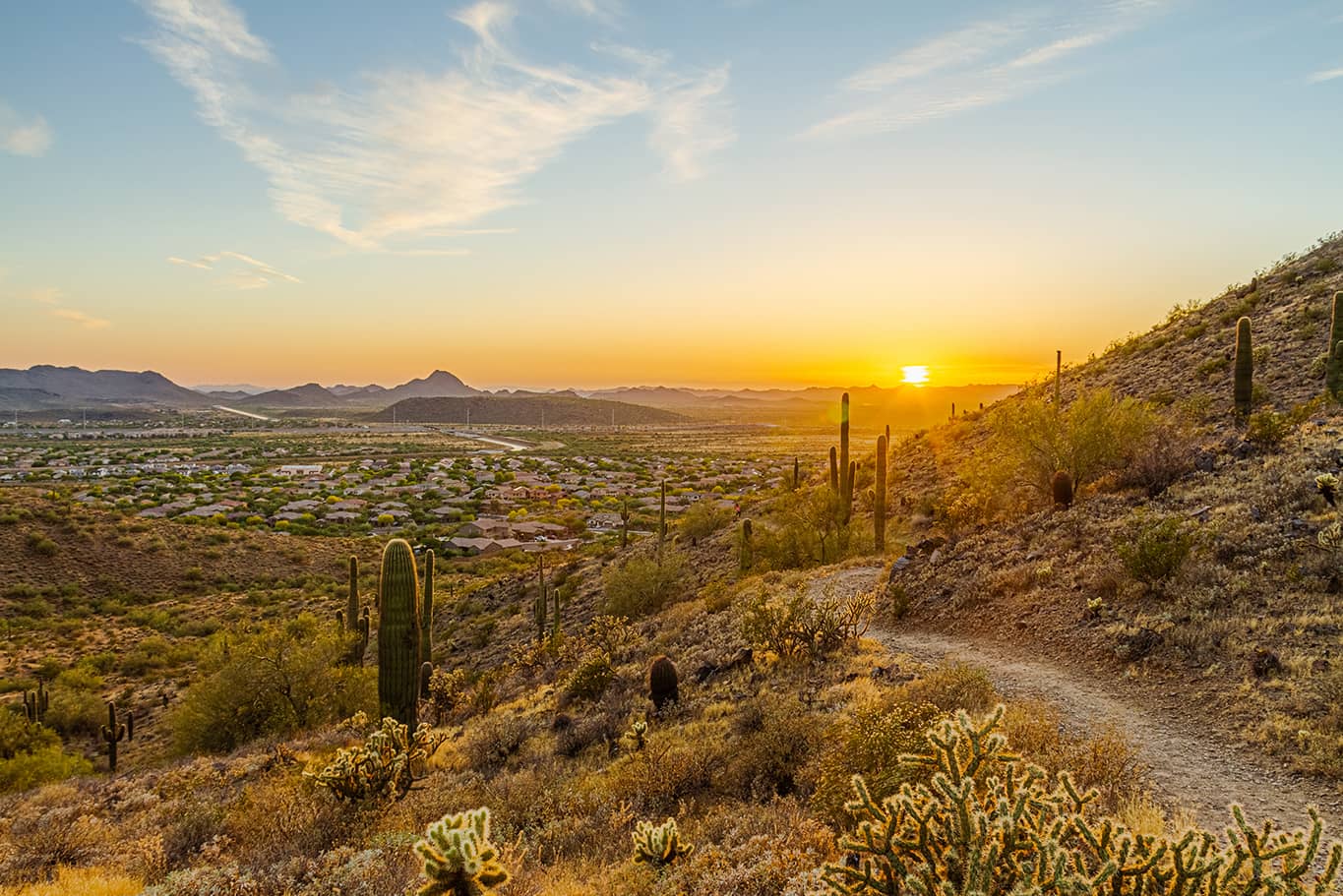 Building & Property Protection in these Phoenix-Area Communities:
Anthem
Apache Junction
Avondale
Buckeye
Carefree
Cave Creek
Chandler
El Mirage
Fountain Hills
Gilbert
Glendale
Goodyear
Higley
Laveen
Litchfield Park
Luke Air Force Base
Maricopa
Mesa
New River
Paradise Valley
Peoria
Phoenix
Queen Creek
San Tan Valley
Scottsdale
Sun City
Sun City Grand
Sun City West
Sun Lakes
Surprise
Tempe
Tolleson
Waddell
Youngtown