Residential Ant Control in The Phoenix-AreaGet Rid of Ants With Invader
When ants take over your kitchen or bathroom, you want them gone as quickly as possible. While baits, traps, and DIY treatments may temporarily solve your ant problems, it's professional pest control that truly helps control and prevent ants in your Phoenix-Area home. If you need service you can trust, turn to your neighbors here at Invader. With over 29 years in business, we know a thing or two about providing the best service possible to homeowners in our community. With our help, you can eliminate ants in your home and get back to living comfortably!
Invader is here to help keep your home ant-free with our effective, quality treatments. We get rid of all ants, including: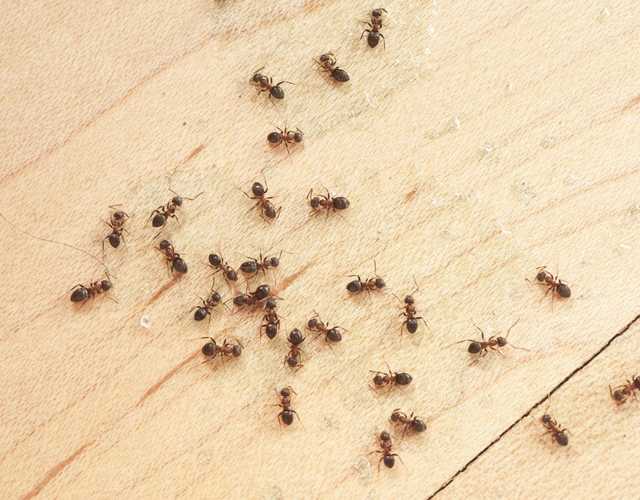 Prevent and Get Rid of Ants All Year Long
While ants may be tiny, finding a trail of them on your kitchen counter or around your bathroom sink can ruin your peace of mind. Some of the more stubborn ant infestations have nothing to do with how clean or dirty your home is, but others can be prevented by taking a few extra precautions to make your home unattractive to these pests. These include:
Keeping your food stored in tight-lidded containers–especially sweet and/or sticky foods
Cleaning up crumbs and wiping down tables and counters as messes occur
Fixing leaks around the home–ants are attracted to the moisture
Sealing entry points like cracks in baseboards with caulk and repairing holes in window screens.
Keeping shrubs and tree limbs away from the sides of your home
Quality Treatments That Work
When you hire a professional to take care of your ant problem, you want to know that the treatments used will be effective in getting rid of the infestation. At Invader, we deliver results to you by training our technicians on proper application techniques and using high-quality products. By calling our trusted team for ant control in Maricopa County, you can expect:
Your friendly technician will arrive during the scheduled time and begin by inspecting your home.
From there, we'll craft a customized treatment plan to eliminate ants and keep them out for the long-term.
Lastly, we'll return to your home for recurring pest control treatments, so you can stay pest-free year-round!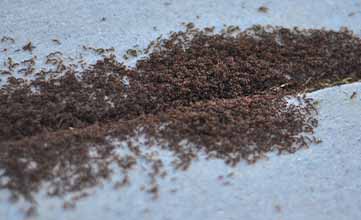 Prevent and Get Rid of Ants All Year Long
While ants may be tiny, finding a trail of them on your kitchen counter or around your bathroom sink can ruin your peace of mind. Some of the more stubborn ant infestations have nothing to do with how clean or dirty your home is, but others can be prevented by taking a few extra precautions to make your home unattractive to these pests. These include:
Keeping your food stored in tight-lidded containers–especially sweet and/or sticky foods
Cleaning up crumbs and wiping down tables and counters as messes occur
Fixing leaks around the home–ants are attracted to the moisture
Sealing entry points like cracks in baseboards with caulk and repairing holes in window screens.
Keeping shrubs and tree limbs away from the sides of your home
Over 29 Years of Ant Control In These Phoenix-Area Communities:
Apache Junction
Avondale
Buckeye
Carefree
Cave Creek
Chandler
El Mirage
Gilbert
Glendale
Goodyear
Guadalupe
Litchfield Park
Mesa
Paradise Valley
Peoria
Phoenix
Queen Creek
Santan
Santan Valley
Scottsdale
Sun City
Sun City West
Surprise
Tempe
Tolleson
Youngtown
Unbeatable Service Reputation