Whole Home Termite Control in ArizonaGet Rid of Termites
Each year, termites cause millions of dollars worth of damage to homes and businesses. Call 623-888-8395 before this can happen to you or contact us today to schedule your termite treatment! Don't miss out on our special offers, either!
At Invader Pest Management, what we do is in our name! When termites invade your home, we're there to safely and effectively eliminate them! As a family-owned business, we take pride in protecting other families from dangerous termites and treat every client as if they were our own family. The termite exterminators at Invader Pest are specialists when it comes to termite control. In fact, we have been treating termites in commercial and residential locations for decades and know the most efficient means of saving your property from these dangerous pests.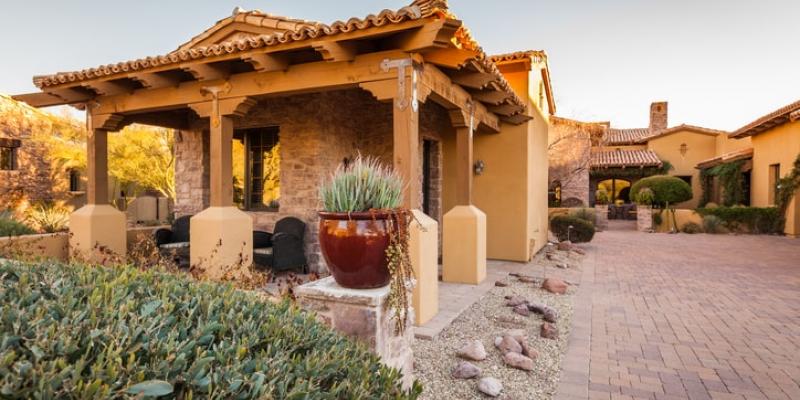 No In-Ground
Chemical Injections
No Trucks With
Chemical Tanks
Experience the Power of Invader + Sentricon®Safe, Efficient Termite Removal
Here at Invader Pest Management, we use only the most advanced technology to keep your home safe from termites. Our Phoenix-Area termite treatments use Sentricon Always Active technology to ensure your home is termite-free all year round! Our termite exterminators are highly trained in the best, safest, and most efficient way to install this technology.
Pre Construction Termite Treatments
Building a new home in the Phoenix-Area? Then you need Invader! One of the best ways to prevent termites before they even have the chance to make their way into your home is through pre-construction termite treatments. Our team of termite exterminators will treat your new home and the surrounding area as it's being built to create a barrier between the ground slab and any masonry to prevent termites from ever approaching the building.
Give our team a call today at 623-888-8395 to see how we can help your new home remain termite-free!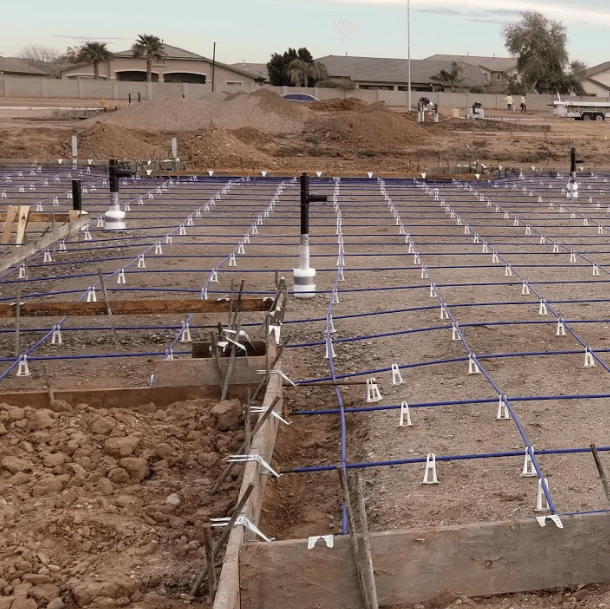 How to Detect Evidence of Termites
Everyone knows how dangerous termites can be for Phoenix-area homes – they eat away at the structure of your home and can even get in your walls and furniture. They work quietly but fast and reproduce at an alarming rate. Before you know it, thousands of tiny pests are causing extensive, costly damage to your house. But what you might not know are the tell-tale signs that you have a termite infestation. If you want to know if you need termite treatments, here is what to look for:
Peeling paint – this may look like water damage
Tiny holes in drywall
Bucking wood and squeaky floorboards
Wood that sounds hollow if tapped
Windows or doors in wooden frames that are stuck
Chaotic patterns in wooden furniture or floorboards
Mud tubes around the foundation of your house
Piles of wings that look like fish scales
Termite pellets, which look like small piles of salt or pepper
Even after you've checked all around your house for signs of a termite infestation, you may still be unsure if you have a termite problem. The only way to be 100% sure that you don't have termites is to get a professional inspection. We understand that you might be hesitant to call an exterminator if you're not positive there's a problem. That is why we offer a comprehensive, quality termite inspection for your peace of mind.  It is always better to find out if you have an issue sooner than late. Major damage always comes from termites and conditions conducive to termites when left unchecked.
Offering Termite Control in the Following Phoenix-Area Communities For Over 29 Years
Apache Junction
Avondale
Buckeye
Carefree
Cave Creek
Chandler
El Mirage
Gilbert
Glendale
Goodyear
Guadalupe
Litchfield Park
Mesa
Paradise Valley
Peoria
Phoenix
Queen Creek
Santan
Santan Valley
Scottsdale
Sun City
Sun City West
Surprise
Tempe
Tolleson
Youngtown
Give us a call and a licensed and trained Arizona termite exterminator will come to your home and inspect at no expense to you! We believe in preventative measures, so we can help you keep termites out of your home before there is a problem.Don't see your neighborhood on the list above? Give us a call today at 623-888-8395 to speak to our friendly office staff to see if we service your home!
Unbeatable Service Reputation