Arizona's Best Pest Control Protection
When you see pests crawling through your house, it can feel like your home has been invaded! Not only will pests disturb your family's peace of mind, but they also expose your loved ones and pets to harmful diseases and allergens. When you partner with us for pest control in Arizona, we'll protect your family from these dangerous pests and restore tranquility to your home.
Call us at 623-888-8395
to get started today!
At Invader Pest Management, we take pride in helping Phoenix-Area families and businesses with pest problems. For over 29 years, we have helped our community battle pest infestations with our expert same-day pest control services. Our goal is to help families and homeowners stay pest-free for good. We believe in providing the best possible pest treatments to our customers while building lasting relationships, because to us, you're family. We'll always treat you as such!
Environmentally Friendly Pest Control Treatments
Your family's safety is your first priority, so it's our top priority, too. When we exterminate the pests in your home, we use EPA-certified products and utilize Integrated Pest Management (IPM) techniques. With IPM, we proactively prevent infestations and employ effective treatments that are both environmentally-friendly and safe for your family and pets, so you can rest assured that the pests won't come back. Our pest control exterminators will eliminate:
Ants
Bees & Wasps
Cockroaches
Spiders
Silverfish
Crickets
Centipedes
Millipedes
Earwigs
Arizona Scorpions
Gophers
Fleas & Ticks
Carpet Beetles
Pantry Pests
False Chinch Bugs
Pigeons
Roof Rats
And more!
Phoenix-Area Pest Control Plans To Fit Your Needs
No matter what problems you may be having, we have a pest control package to fit your needs! We offer bundled pest service plans to ensure you get the protection you need at the right price. For more information about our bundles, you can call us at 623-888-8395 and speak to one of our friendly representatives.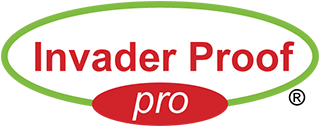 Get ultimate protection with our premier service package!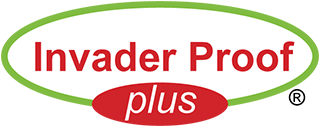 Includes everything in our lower packages plus more ways to protect your home!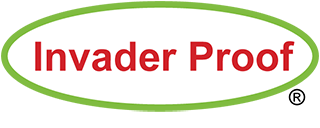 Our basic plan covers all your general pest control needs!
Unique Invader Protections and Services
When it comes to pests, we deal with it all⁠, from common pests (such as spiders and ants) to a more unique group of invaders that can take over your home. With unique invaders come unique services. For example, ridding your property of gophers requires setting traps in their runways, since they damage your lawn from underground. While some pests like flies may not be considered unique invaders, they may require unique treatment, such as the application of biological enzymes to sink drains to prevent future infestations by small flies.
At Invader Pest Management, we provide the following unique invader services:
Mosquito Control
Exterior fogging plus the application of mosquito larvicides to standing water and dry water catches.
Scorpion Control
Interior scorpion control and sealing around thresholds, pipe penetrations, and exterior light fixtures to reduce scorpions and keep them from coming back.
Flea & Tick Prevention
The application of Insect Growth Regulator (IGR) around your property in the spring and fall to keep your pets flea-and-tick-free.

Bed Bug Warranty
Preventative treatments performed triannually to avoid costly infestations.

Gopher Gone
A chemical-free, trapping system to eliminate gophers while keeping you and your pets safe.

Xcluded PestProof
A method of exclusion to seal up entry points around your home and keep pests, such as scorpions and rodents, out for good!

Exterior Fly Reduction
The exterior application of baits and traps to drastically reduce the fly population.

Fabric Pest Prevention
The application of Pest Strips by our professional exterminators and triannual maintenance to prevent pests from damaging your fabrics.

Small Fly Reduction & Prevention
Acomprehensive sanitation and inspection service to control and reduce the small fly population.

Lawn Bugs
Annual granular application to reduce troublesome lawn pests.
Preventative Treatments For Year-Round Protection
Want to know the best way to keep your family safe from pests? Don't let the bugs inside your home in the first place! At Invader Pest, we use preventative pest control methods to make it so your family never has to see these invasive pests. By taking proactive measures against pests, you'll not only ensure that you won't see these critters, but you'll save yourself a lot of money in the long run by keeping insects out of your home. Every season brings with it a new pest problem, so it's always the right time to protect your home. But the best part? If pests return to your home, so will we! Your satisfaction is our top priority, so we always guarantee our services.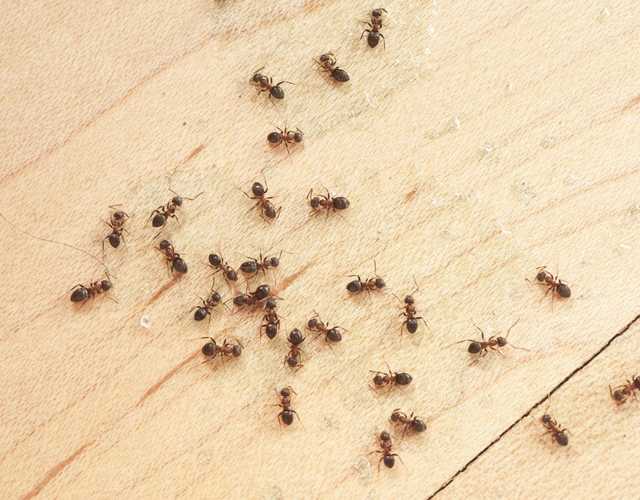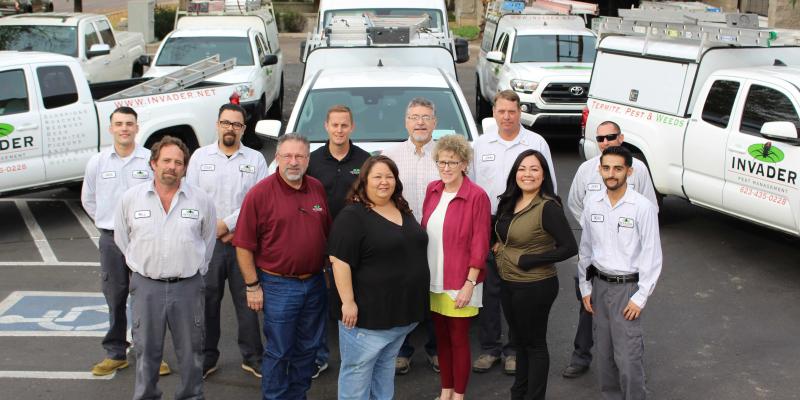 Schedule an Inspection For Your Peace of Mind
When you call our office, we'll arrange for a pest inspection. That's right, we'll do a complete pest inspection of your home, tell you how extensive the infestation is, and what we'll do to eradicate the problem.
Same-Day Pest Control in the Phoenix-Area
Here at Invader Pest Management, we understand that time is of the essence when it comes to pest control. That's why we are proud to offer same-day service to all our customers in Arizona. We don't believe you should have to wait around to get relief from pests. Give our office a call at 623-888-8395 before noon, and we will have an exterminator to your home before the day is over. With our fast and effective service, your home will be pest-free before you know it. That's our promise to you!
Apache Junction
Avondale
Buckeye
Carefree
Cave Creek
Chandler
El Mirage
Gilbert
Glendale
Goodyear
Guadalupe
Litchfield Park
Mesa
Paradise Valley
Peoria
Phoenix
Queen Creek
Santan
Santan Valley
Scottsdale
Sun City
Sun City West
Surprise
Tempe
Tolleson
Youngtown
Frequently Asked Pest Control Questions
When can you service my home?
At Invader Pest, we understand the concern that pests can bring to a home, so we offer professional inspections and same-day service.  If you give us a call before noon Monday through Friday, one of our pest control experts would be happy to perform the necessary service to solve your immediate pest issue and if you call after noon, we will get someone to you by end of the next day or at your convenience.
Are your pest control products and procedures safe?
We are proud to be a gold member of the EPA's PESP Pesticide Environmental Stewardship Program, entry into this program requires a strict pest management program that is all about reducing pesticide risk in all environments. Invader Pest Management and it's service personnel are also GreenPro Certified, that puts us in a special class, only 1% of companies in the country achieve this level and that allows you to be confident in choosing a green company.
Which pests will you keep away from my house?
We are a full-service company, with the experience to handle almost any pest you can imagine. We handle over 50 different types of pests, but specialize in desert pests specific to our region, such as scorpions, ants, spiders, roaches and rodents. We can also protect you from mosquitoes, termites and eliminate bed bug problems.
Can you service my home this week?
In many cases, when it comes to pests, people want the problem solved yesterday and don't want to wait very long, which is why we offer same-day service. If you will call us before noon, we can schedule a same-day inspection or service appointment, depending upon your pest control issues. Let's get started, call right away!